William specialises in running career taster workshops and a range of skills days in schools, academies and colleges, and is a registered volunteer with Speakers for Schools and Inspiring the Future.
He establishes the specific learning need before designing a tailor-made solution. His workshops are role-play based, informative, interactive and highly engaging. He believes that 'learning by doing' is one of the most effective ways to teach young people essential leadership skills. Examples of his work includes:
Business and enterprise workshop days
Apprentice and Dragons' Den style challenges
Careers guidance
Motivational talks
Awards and Speech Days
Individual or group talks including leadership skills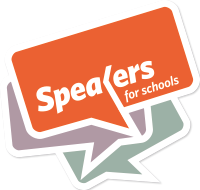 ---
Case Study
Speech Day with Clifton College
William discussed his views on leadership in business, and spoke of the drive and motivation that is needed to succeed. Mixed in with this general advice were a few pieces of business know-how that William has gained during his many endeavours. William is known for founding TEN LTD. Giving an authentic depiction of the business world, he expounded upon both achievements and struggles he has faced. He also made it clear to the students that entrepreneurs and founders were very lucky to be in a position to take risks, saying that "Some people don't have that choice; they just have to get a job." He stressed the value of every type of job function to the students: "Entrepreneurs need people around them. You don't have to be the one starting the business. You can be working with them."
---
"This was the best day our school has ever had from an outside speaker and trainer. The students were speaking about the benefits for weeks afterwards."